C25 Concrete Mix | The Ideal Flooring Solution
Also called ST2 concrete mix, it features a moderate cement concentration, placing its strength in the midrange; 25 Newtons, to be exact. With this strength, it can withstand heavy shocks and adverse weather conditions. Its reduced water content results in a drier, stronger ST2 Concrete, well-suited for general domestic tasks.
Choose Pro-mix's C25 concrete mix for robust foundation filling. However, this versatile concrete mix finds utility in various applications beyond its primary use.
Our skilled professionals at Pro-Mix Concrete have carefully crafted the impeccable C25 concrete mix ratio in the UK, and they're readily available to provide guidance whenever you require it. For a complimentary estimate on C25 / ST2 concrete, reach out to our team.
If you're unsure about the required quantity, our Concrete Calculator is at your disposal to assist you.
Is C25 Concrete Mix Any Good?
C25 / ST2 concrete proves its diverse list of advantages by serving a wide range of domestic and commercial purposes.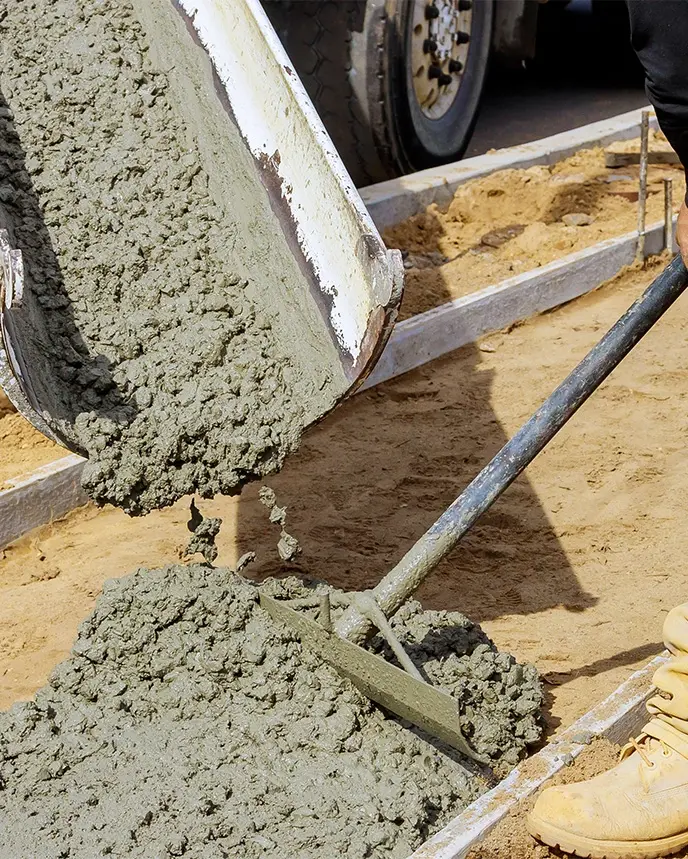 Increased Freeze-Thaw Resilience
Notably, C25 displays heightened resistance to freeze-thaw cycles. This resilience is valuable in cold climates where water freezing within the concrete can cause damage. The reduced permeability and proper air entrainment guarantee it can withstand freeze-thaw cycles without significant harm.